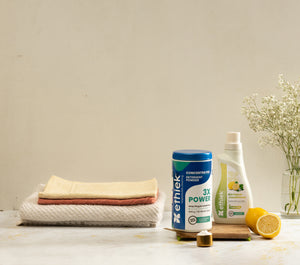 Introducing Ethiek
for greener planet, for cleaner clothes
Making impact, as we go through our daily routine
Why Ethiek?
A dutch word for ethics / morality / consciousness / responsibility
Not "just another eco-friendly brand", but a true amalgamation of all your green choices. Bringing you a newer and greener leaf of Ethiek's products
---
Partnerships with US and UK based companies with over 50 years of
eco-heritage
---
Less is more - Our detergent powder uses 1/3rd powder and packaging, our liquid  saves at least 25% water and electricity
---
Verified by certified labs and approved by consumers for quality
---
Sustainable packaging - we use 100% post consumer recycled plastic bottles and cans
How did we,  solar energy professionals, hit the wave of responsible cleaning?
A chance encounter with a dry cleaner made us realise that thousands of professional cleaners were still using PERC ( percholoro ethylene ) - a proven carcinogenic ingredient. We wanted to change that, and let people have a safe and sustainable cleaning experience. So we launched
Laundromania
- a professional cleaning service.
At Laundromania, our eco-nuts made sure to eliminate the use of harmful chemicals and include eco-friendly steps in the process. Incorporating air drying and steam pressing instead of using hot iron plates directly on garments, Laundromonia reflects the ultimate cleanliness with absolute greenness.
As the journey of Laundromania continues, we also asked ourselves if we can make a bigger impact in this area of Responsible Cleaning - leading to the launch of cleaning products under the brand name Ethiek.
Our Team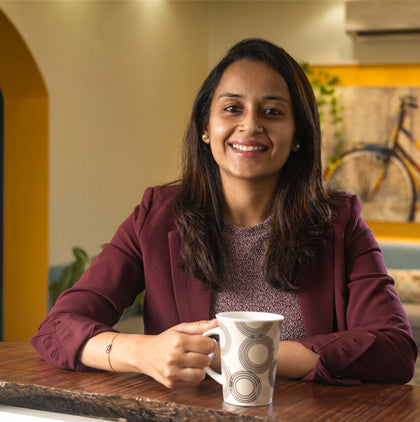 Ayushi has over 12 years of experience in renewable energy & private equity. She has a strong perspective on sustainability and is passionate about bringing a change. Ayushi is also a co-founder of Laundromania, a sustainable laundry and dry cleaning service.
Know more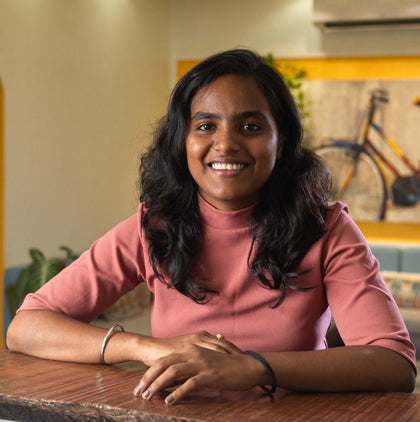 Akanksha is a Chartered Accountant, with around three years of experience in private equity. Being a passionate trekker, she's closely associated with the environment, which drives her towards sustainability and hence, Ethiek.
Know more